WELCOME TO ARABESK RESTAURANT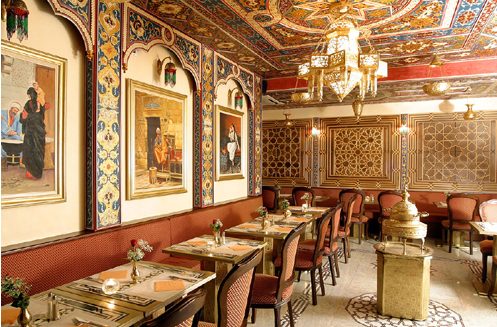 Full of sophistication. Matchless. Versatile. Original. At ARABESK we serve you the unique taste of the Orient with the cuisine of Lebanon. As the first Arabic restaurant in Munich, we have been transporting our guests to the fascinating world of the Orient every day since 1984. Allow us to take you on a culinary journey that you will always remember with pleasure.
Up to 120 people can be seated in our air-conditioned restaurant in the basement. And of course: An oriental evening without an original belly dance – unthinkable with us.
A LOOK INTO THE LEBANESE CUISINE
Cold or warm or both as ARABESK MÄSÄ: Our fine specialties are the ideal start for a perfect evening.
Have you evertried Shorbat Adas? You'll love our Arabic lentil soup!
Some say you don't need anything else with our rice variations, pita breads and sauces. That's true, that means they haven't tried our main dishes yet.
From the grill, the pot or the pan, in any case it's always tasty and spicy. We pay attention to the highest quality and the careful traditional preparation of meat, fish and seafood.
Fresh seasonal vegetables, spinach in Arabic herb sauce, couscous, okra in tomato sauce and much more: Vegetarians and vegans get their money's worth here.
Harissa, Baklawa, M`Halabia or Aich El Seraia. At the end it is important to treat yourself to something sweet.
PERFECT FOR PARTY AND MEETINGS
Birthday, anniversary, christening, wedding, company event: for special occasions, we offer you a separate, air-conditioned room, where you can celebrate or meet with up to 50 people undisturbed. Whether your event is small or large, we will be happy to advise you and implement your ideas as hosts with enthusiasm, professionalism, and imagination.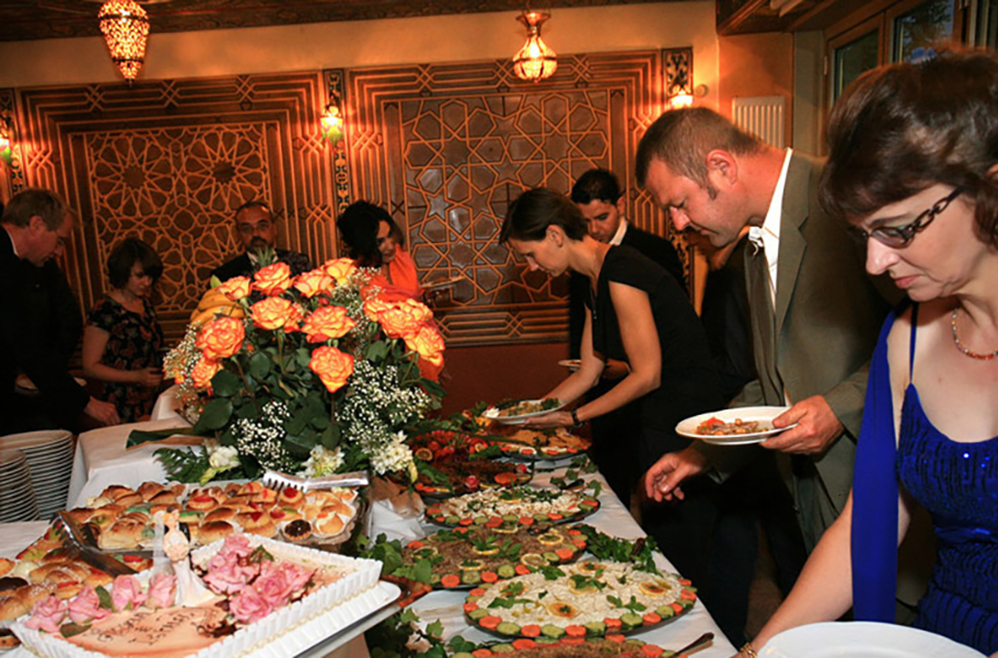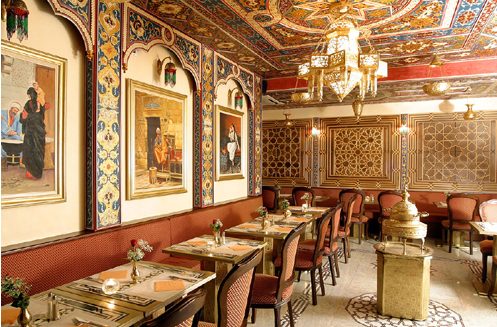 PRIVATE PARTY, BUSINESS DINNERS OR MEETINGS.
If you want to offer your guests something extraordinary, they will be thrilled by the oriental environment of our restaurant.
We will be glad to realize your individual wishes!
1001

NIGHTS, WHEREVER YOU WISH IT
THE CUISINE OF THE LEBANON AT HOME
We have everything you desire: Our catering team will be happy to come to your home or organize a fairytale event for you.
UNDER THE TENT ROOF

TH

E

SKY OF THE ORIENT
With catering and cultural program or without, for many or few people: In our oriental tentsin many sizes,your guests will feel the mysterious and fascinating world of Arabia up close.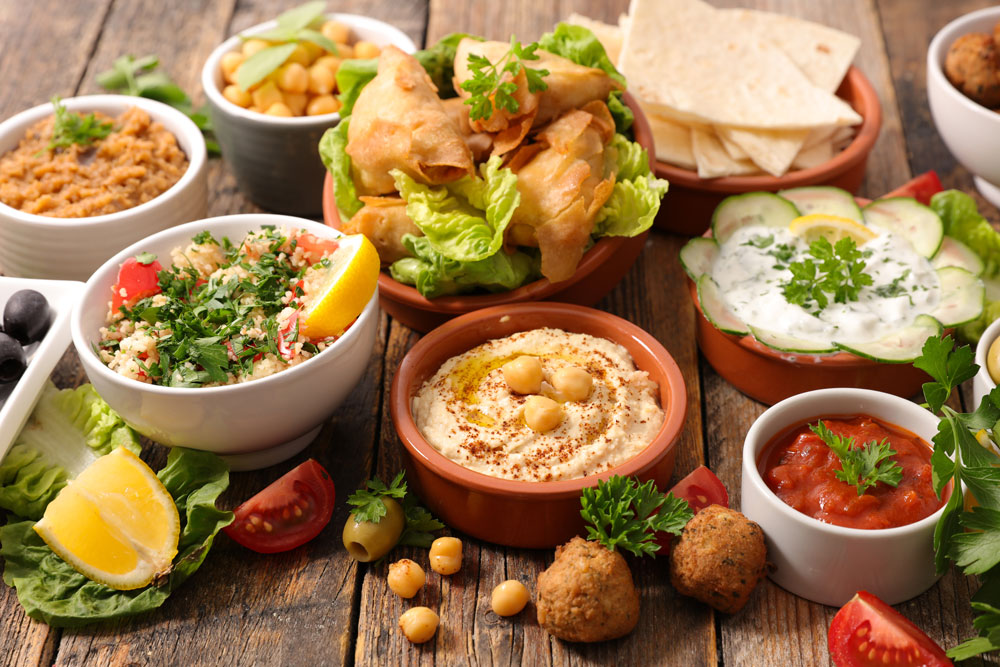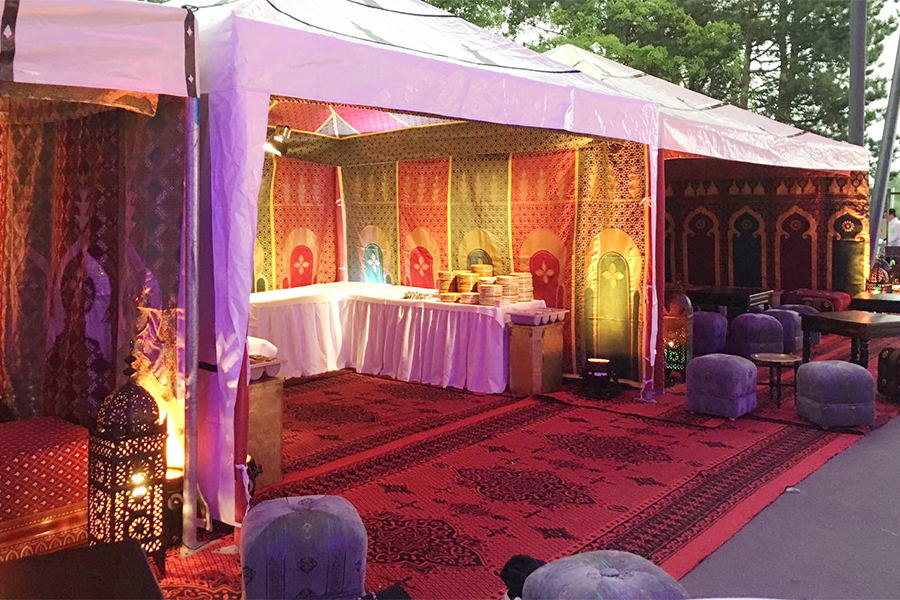 NOT FOUND THE RIGHT ONE YET?
Here again everything at a glance: